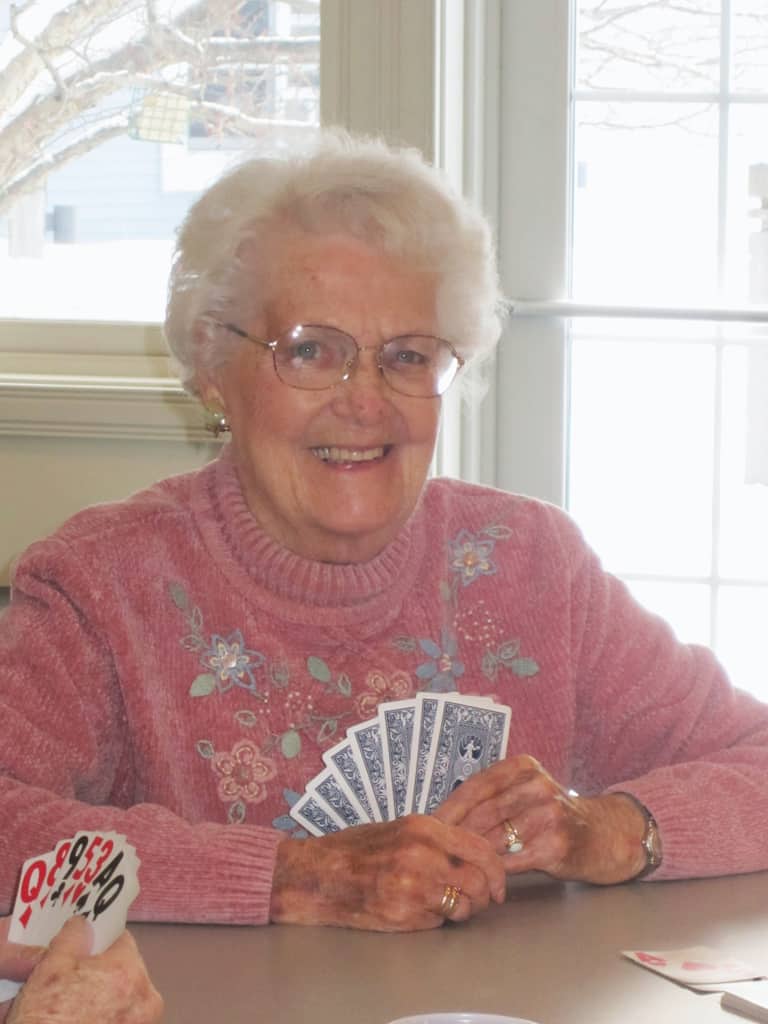 Connie's Story
"Everyone is so nice and accommodating… the staff listens… the food is delicious… and I get to spend time with my friends."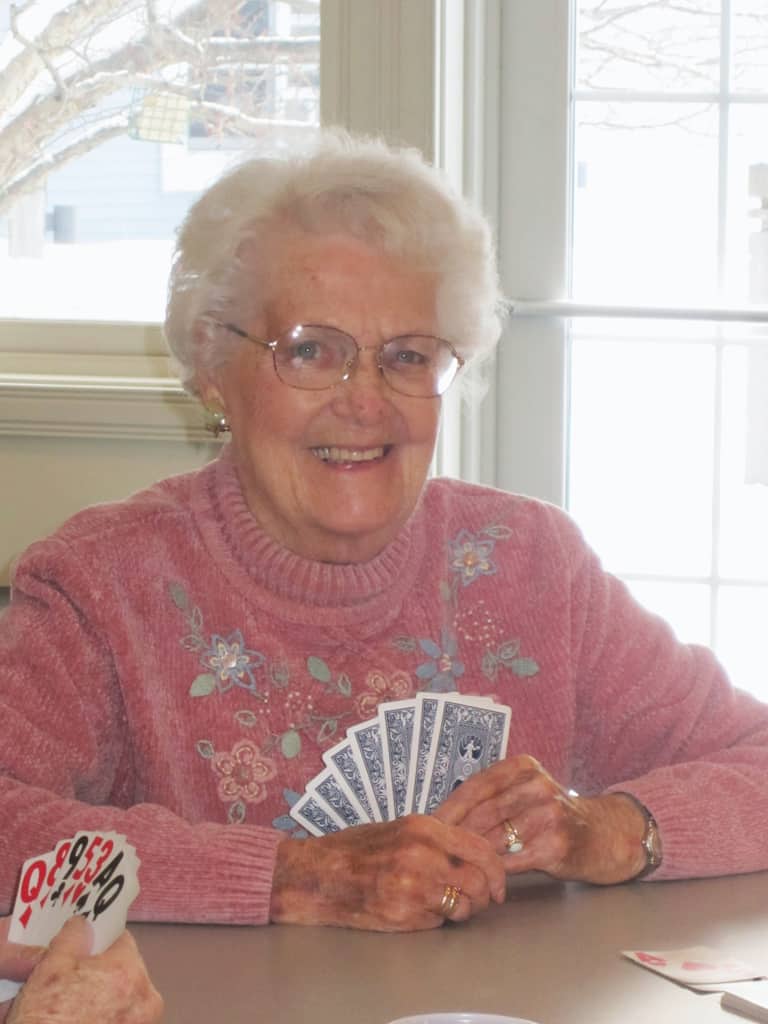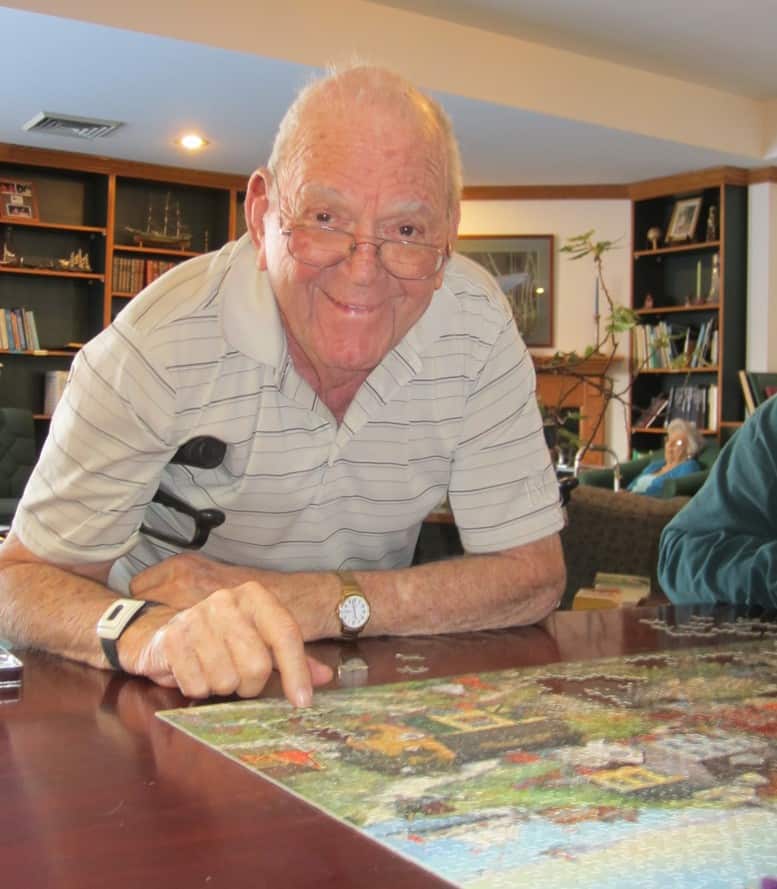 Don's Story
"I can keep busy here at The Meadows or just relax… you are your own boss. There are lots of activities and the staff takes good care of me."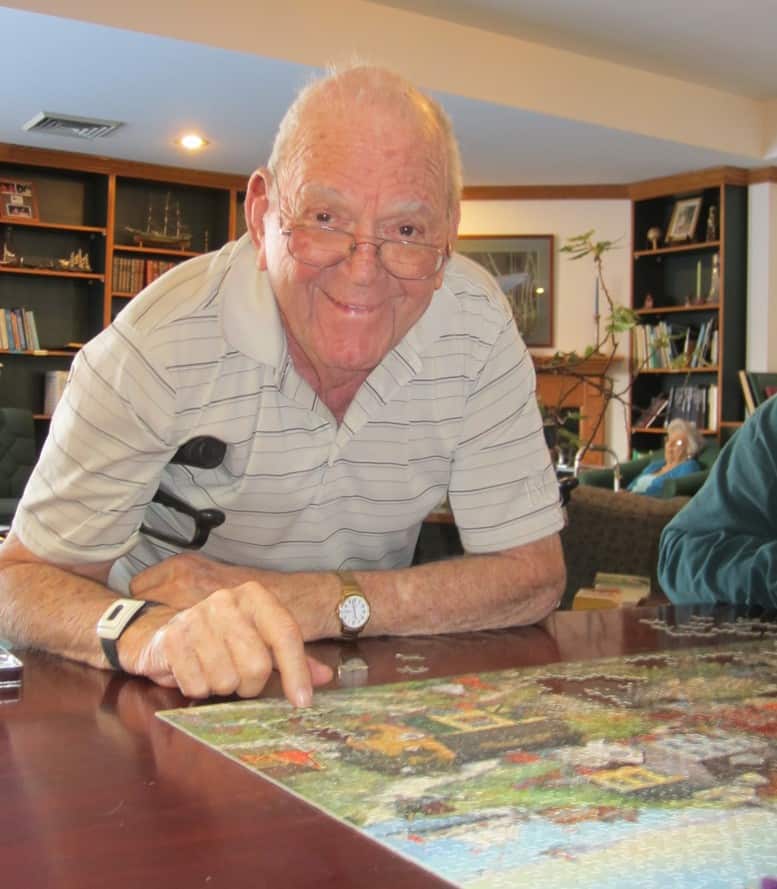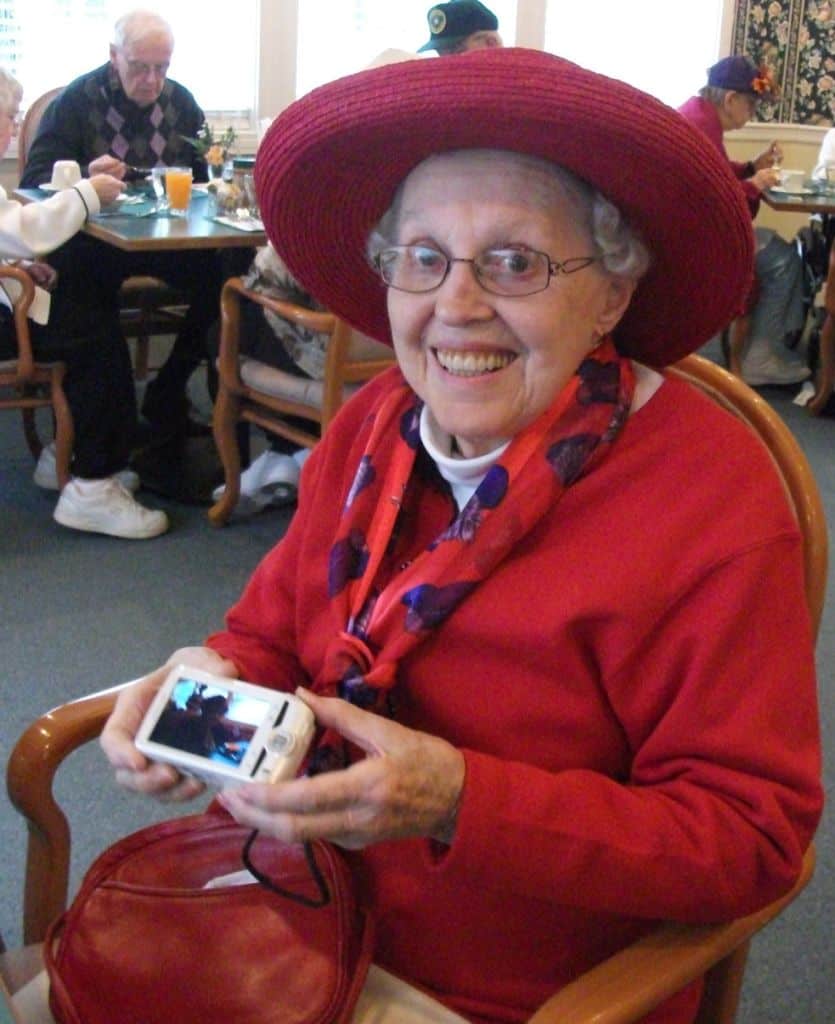 Sylvia's Story
"Everyone is so friendly at The Meadows. It's like I am part of a big family. The personal concern and attention they provide is rare to find these days. I now have time to do the things I didn't have time for before … without the responsibilities!"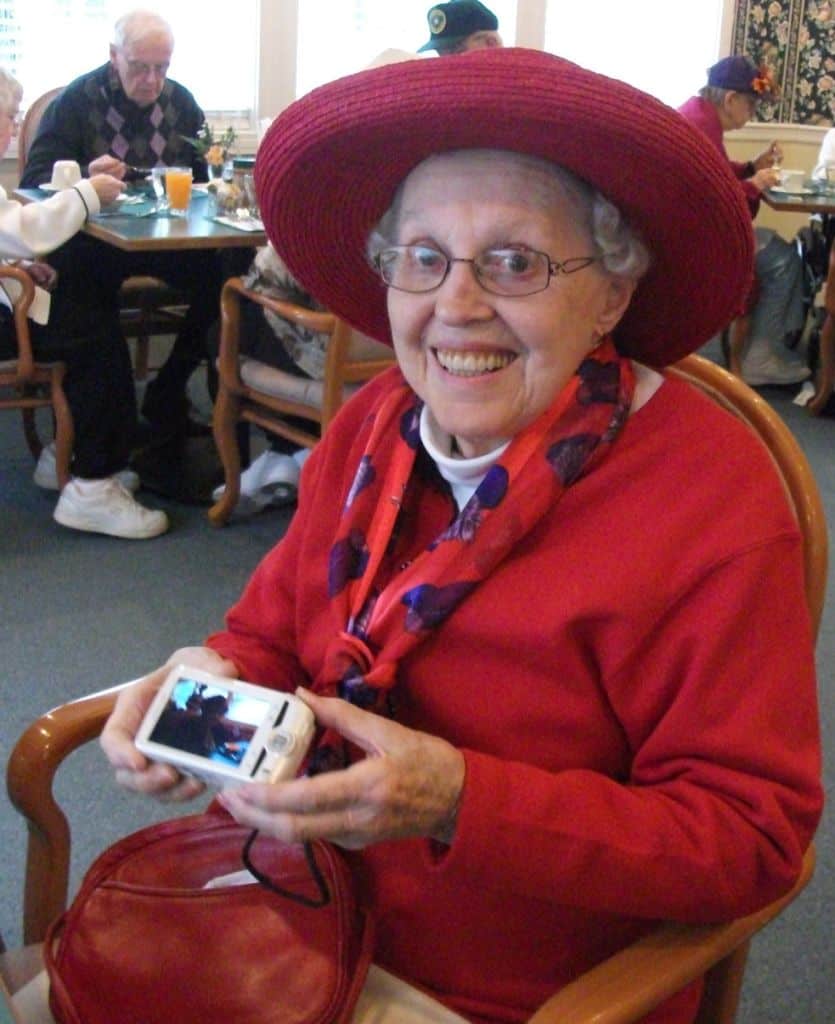 This is a long, long overdue — but nonetheless heartfelt—thank you to you, your senior management and The Meadows staff for the loving care and countless considerations you extended to my mother, Isabelle, during the last five years of her life.

In the embrace of The Meadows, Mom was safe, respected, busy, well fed, and cared for with compassion and professionalism. Mom's friends were her fellow Meadows residents. The Meadows was Mom's society. And The Meadows was even my home away from home when I visited Mom each month.

Personally, I miss all of the friends I made at The Meadows. I miss my laps around the core of the building with Mom. I miss the travelogues. I miss the computer ladies. I miss the restaurant lunches.This Thanksgiving, I remembered the five wonderful holiday feasts Jane and I enjoyed with Mom at The Meadows.

You are fine people skillfully operating a fine institution for fine Americans. I look forward to stopping by one of these says for a handful of popcorn, a small paper cupful of punch, and a proper reunion with Mom's and my friends.

Warmest personal regards,
Dave H.
---
...The thoughtful and responsive care my mother received from your staff added years to her life and held the effects of Alzheimer's at bay until the very end.

I am so happy my mother was able to enjoy her final years in such style and with such quality of life.

I and my family are forever grateful,

John M.
---
On behalf of the entire family, we want to thank The Meadows for all of the support and care given to Barbara during her stay.

As expected,The Meadows certainly lived up to its well earned reputation for providing topnotch professional care. It was, however, the personal attention and gestures from each caregiver at The Meadows that really stood out. From accompanying her to the hospital, visits with Jay's dog, generously getting a new watch band, staff sharing stories and drawings from their children, giving her a locket, all of these kind gestures and more helped put a smile on her face.

We are especially appreciative of the cheerful and attentive care given to each resident by the Special Care Unit. From Nicole, Heidi, and Kathy to the entire staff, each made it "ordinary course of business" to provide comfort and friendship under sometimes challenging circumstances.

In closing we wish...continued success with keeping The Meadows and outstanding care facility.

With kind regards,
Gordon C. and family
---
To the Wonderful Staff at The Meadows,

On behalf of my family, it is hard to know where to begin to thank everyone in all departments for all you did for our mom, Mary.

During her four years and almost two months of residing at The Meadows, the kind love, care and concern you provided for her was exceptional and would have been difficult to find anywhere else.

There were times that she talked about wanting to move back home, but on a day trip to Tinmouth, by mid-afternoon, she was ready to go back to "my little nest" at The Meadows.

It was so reassuring for our family to know she was in such good, capable hands and if she had a problem or wasn't feeling well, we would be notified.

Again, our sincere thanks and appreciation to all.

Carol W. and families of Mary
---
Dear Family in The Meadows Special Care Unit,

You may remember this picture of me and my "boy friend" of 55 years. It was taken at the Chittenden Reservoir one beautiful fall day soon after you had adopted me into your family of residents. There were tears when my biological family thought it best that I joined you all at The Meadows, but the tears soon turned to laughter and smiles as we got to know one another, to share stories and tell a few jokes. With a room and bathroom to myself and supporting hands to assist me in dressing and bathing and a regular stroll around the circle, what more could I wish for?

Just when I thought I had settled in to a regular routine, I had a bad fall in early December while entering Grace Congregational Church. A visit to the emergency room confirmed that I had suffered a break to my upper right arm. It was really painful but of greater worry to me was the chance that I would end up in the hospital among strangers. But that was not to be.What a relief to learn that I could remain at The Meadows with my family and support team. You were magnificent! To add to my other disabilities, now a broken arm! I need not have worried. Supported by your caring and experienced hands, the six weeks it took for my arm to heal went by without incident.

It was déjà vu in September as my husband, my three children and I sat in the office of Dr. Allan Eisemann and considered the options of treating my recently discovered breast cancer. My prior stomach cancer had been successfully removed. As for the breast cancer that was not to be. Some medication to prevent it from spreading would have to suffice.

As the weeks turned into months the effects of the cancer on my body became all too apparent. It was time to invite Hospice so you and they could work together to provide the appropriate treatment and environment for my comfort and peace of mind. Gentle, loving and caring hands would bathe me, massage my body with soothing lotions, turn me and moisten my mouth and whisper words of comfort and encouragement into my upturned ear. Then there were the Trillium Singers, such harmony and beauty befitting a heavenly choir!

The most difficult part for me was saying "goodbye". As with every goodbye, there is the expectation of meeting again. Be that as it may, what I do know is that among the most precious gifts in life are the friends and family with whom we journey in addition to a sense of humor when the road ahead is less certain.

You have been and are both my friend and family. Be strong and go in peace. Love shared is never diminished.

Lovingly, Ruthie